What happens if there is a lapse in my car insurance?
First of all, relax! It is quite common for responsible customers to inadvertently experience short lapses in insurance coverage, and purchasing a new policy  or reinstating your lapsed policy can be quick and easy. It is a law for drivers in all states except New Hampshire to carrying auto liability insurance (if you cause an accident it is your financial responsibility), so getting insurance again as soon as possible is very important.
If you recently missed a payment, there's a chance your insurance hasn't been cancelled yet. Call your previous insurance company and find out how long you've been without coverage.
Ask to have your policy reinstated.
The easiest solution is to get your policy reinstated. You'll pay the past due balance, and you'll be covered without any lapse.
If your carrier will not allow your policy to be reinstated, you'll need to get a new policy.
Starting a new policy can be more expensive, but it is vitally important that you be insured before you drive. So you'll then want to get a new policy right away. Companies like Progressive, can start your coverage right away.
Insurance lapse grace period
Insurance companies are required by state law to provide notice before cancelling your policy. Depending on the state where your policy is registered, you'll may have between 10 and 20 days to make your account current before coverage is cancelled for non payment.  Your company will also notify you by mail or email before cancelling your coverage.
by: Progressive.com
HOURS OF OPERATION
Mon-Wed 9:00 AM - 6:00 PM
Thu 9:00 AM - 8:00 PM
Fri 9:00 AM - 6:00 PM
Sat 9:00 AM - 2:00 PM
Sun Closed
Appointments Available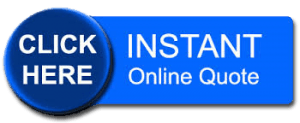 FREE Auto Insurance Quote
Stop in or Call Today
Let one of our friendly & knowledgeable agents answer your questions.